I AND MY LOVELY DEAR FRIEND MINSVO HAD FUN FUN FUN TIME AND SO WE MADE THESE ADORABLE LITTLE GUYS! THEY'RE QUEEN MINI MEN! YAY! THEY'RE SO DAAAAMMMNNN CUTE AREN'T THEY?
THEY LIVE IN A BIG RED AND BLUE DOLLHOUSE...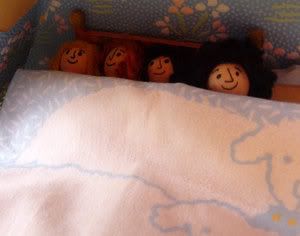 AND THEY SLEEP IN A BIG COMFY BED...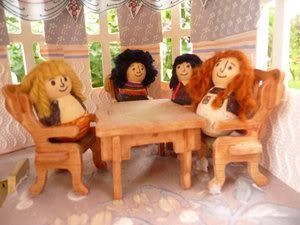 AND THEY HAVE BIG DINNER TABLE!!
AND ROGGIE LOVES TO DRIVE HIS CAR NAMED ROGGIE MOBILE (RGR-49)